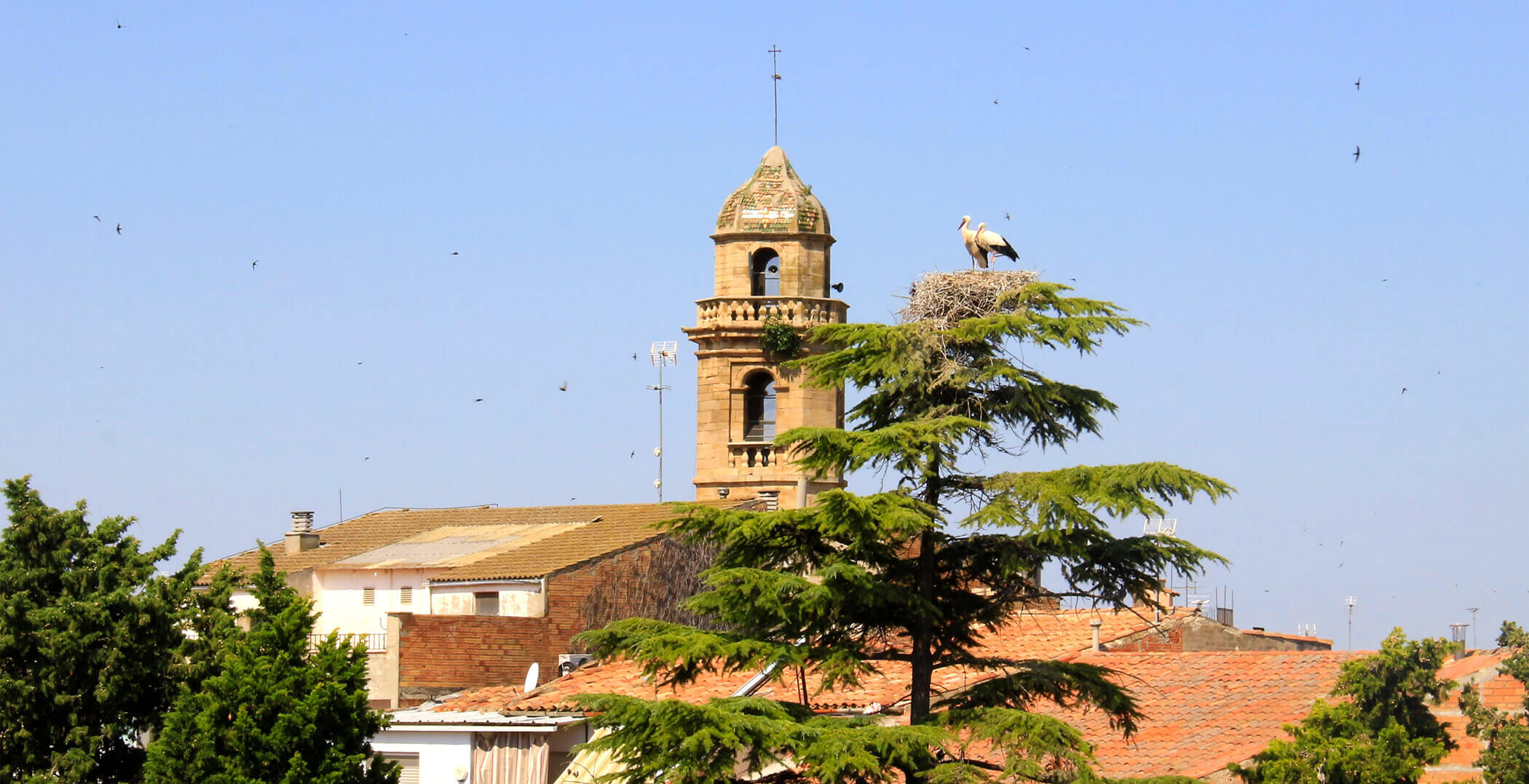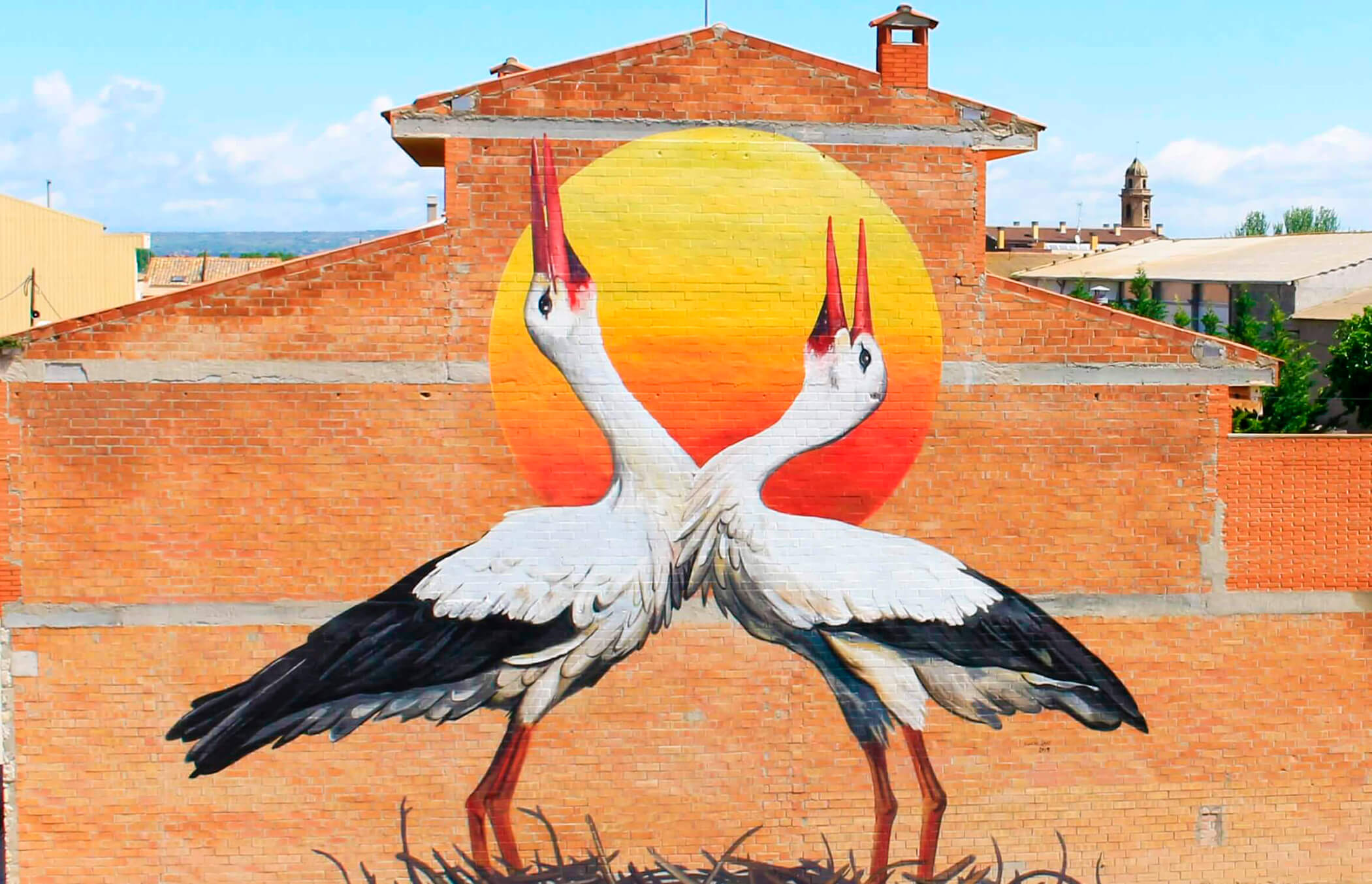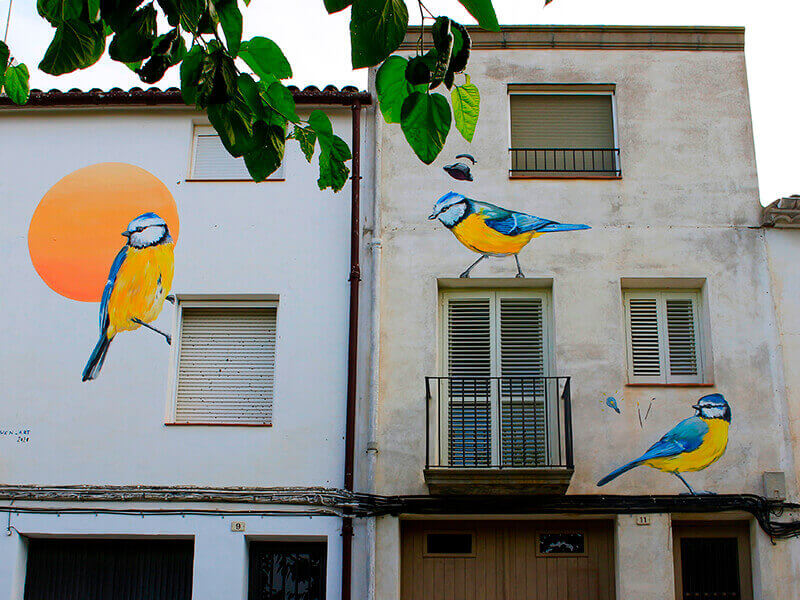 Ivars d'Urgell is the gallery where the "Enciclopedia Mural" project was born, where the artistic expression linked to the architecture and scientific knowledge of the fauna of our wetlands turns out to be an enriching and amazing pairing.
Ivars is a town and municipality of Pla d'Urgell, which together with Vallverd, enjoys the proximity of the Ivars and Vila-sana lake, which has the largest area in Catalonia.
The recovery of the reservoir from 2005 has led to the re-population of hundreds of bird species that make it a unique natural space.
It contains a great biodiversity that enriches the area and attracts many nature lovers, professionals and scientists who value this natural oasis in the middle of the Pla d'Urgell.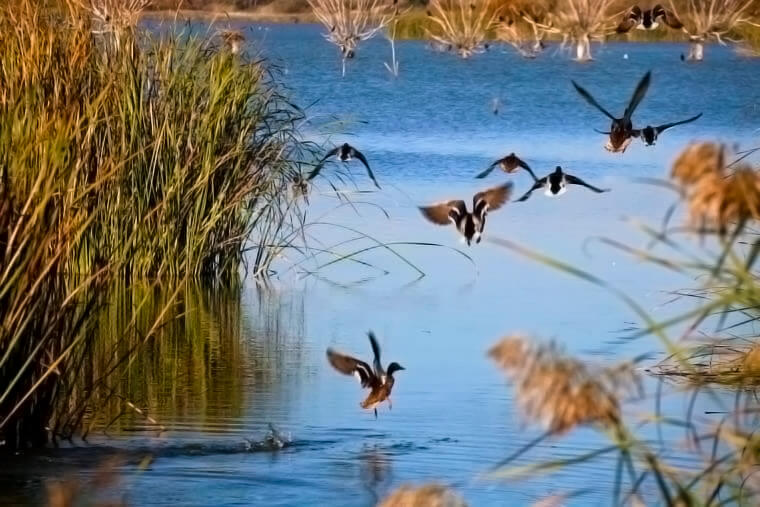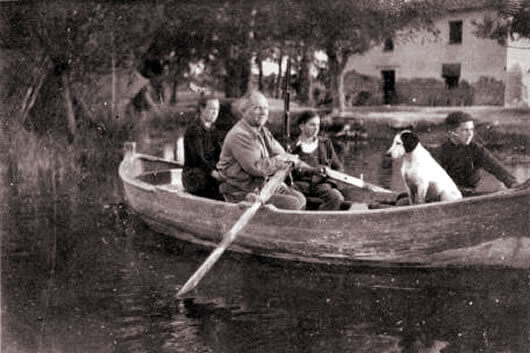 The fauna, especially the birds that inhabit it, are the inspiration of this project that opens through the streets and that seeks to bring the lake closer to the villages and the people who live there, as well as visitors and nature lovers.
Ivars is a village of agro-livestock tradition, located in a land of great weather contrast: with long winters of thickened fog and an intense summer sun. The creation of the Canal d'Urgell in 1862 gave the opportunity to irrigate crops, and this began to shape and colour the landscapes around us.
It is also the birthplace of some important people who grew up in the local area, such as Father Irineu Segarra or Maria Mercè Marçal, both felt great connection with the town, and have become a source of inspiration and pride.